My two nieces and two nephews are off to Disney next week. They range in age between three and five – the four year olds being very girlie twin girls – so you can just imagine the sense of anticipation in that house. Four adorable little faces looking up at me so earnestly, explaining about Minnie, Mickey, swimming pools and of course, ice cream. Their parents and my parents are joining them. Another four (slightly larger) faces explaining about theme parks and pancakes … it's tough to say which four are more excited.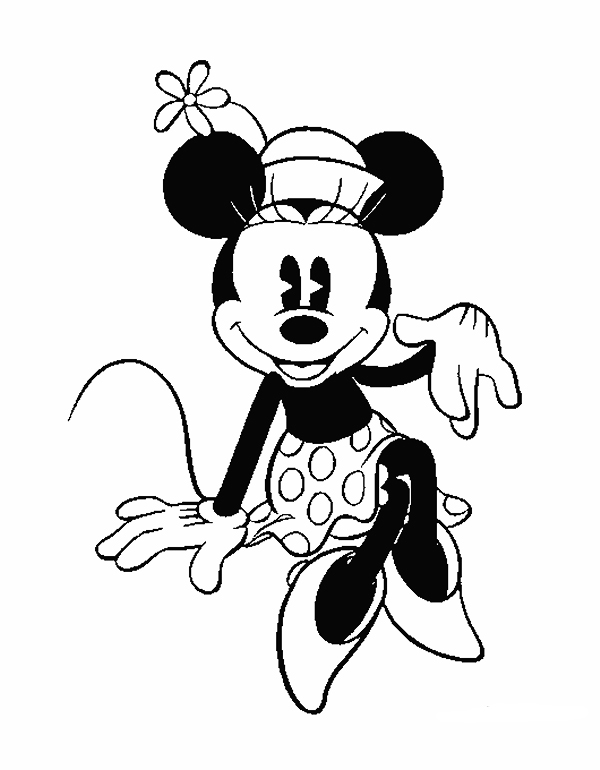 I would absolutely love to be going with them and I don't mind telling you that I feel a little sad that the amazing memories awaiting them will happen completely in my absence. It's their little reactions that get me … I want to observe them open-mouthed as they watch the Disney Parade go by as I remember how magical it was for me when I first saw it. Alas it's not to be and so I need to focus on the here instead of the there (and lets be honest they really couldn't care less that I'm not there and will not give me a second thought from the time they pull their little bags out the front door). And as rather wonderful luck would have it there is an excellent consolation happening awaiting in the wings. In fact for Vintage lovers it is, I suspect, the equivalent to Disney World: The Vintage Fair is back! As the kiddies dream of Cinderella's golden ball gown, I am instead imagining stumbling across Minnie's original dotty dress from the 1920s… it came in black and white I believe. They say Glass Slipper, I say Vintage Satchel straight from Paris. Their ears are treated to The Little Mermaid, ours to Anita Williams & Rouge jazz band. Goofy train to Dun Laoghaire anyone??
So you would think that knowing my beloved Fair is coming up in just over 1 week would be enough excitement? Not today folks. This time I'm as good as Walt himself because …. I'm part of it! To my delight I will be working alongside the fabulous Joan and her team of Retro lovelies to help make the event as wonderful as always but with special extras along the way. This time around the fair is to focus more on the participation of YOU! Those of you that have been lucky enough to attend before will know that dressing up is an integral part of the day for lots of people and it makes for an incredible atmosphere. It is an absolute delight to observe the Vintage, not only at the fabulous stands but also on the living, breathing show of participants. I'm always in awe of the incredible style and innovation of the gals (and guys) that showcase their favourite outfits. I'm simply tickled pink to watch how people make their old new, whilst still paying tribute to the decades that they love so much to revisit. So this time we want to make this element even bigger and are asking everyone to get involved by coming in your finest Vintage attire.
There are delicious treats for those that take part and the Best Dressed prize is rather wonderful also… prizes on the day include Hep Cat Club dance night tickets, KCPeaches lunch, brunch or treats platter, vouchers from Wildchildoriginals and Vertigo Vintage, a goodie bag of natural products from wexfordbeautysalon.com, a goodie bag of vintage items from the beautiful elsaandgogoboutique.ie, a year's subscription for 2 to Antiques Fairs Ireland, Dinner for 2 @ Milano Grand Canal Quay and makeover vouchers from Smashbox to name but a few … phew! Also The Waldorf Barber's new mens' grooming products are being launched on the day and can be won also – the product is based on traditional receipts used by the Waldorf Barber Shop in the early 20th century which were rediscovered in a tin box … how delightful!
Makeup artists Chris Loh and Amanda Hynes from Smashbox will be offering retro makeovers and hair stylist Louise Joyce will create some fabulous retro hair styles, so if anyone wants help on the day to look their best, and improve their chances of winning a prize, they can book a makeover session. I can testify to the incredible makeovers that have taken place at the past fairs. Louise also does a discount rate for children so the Junior Vintage lovelies can also feel part of the action.
Besides all this (yes there's more!), the first 100 people to arrive at the Fair will be in with a chance of getting a Vintage personal styling session and makeover courtesy of moi! With hair and makeup provided by Louise Joyce and Smashbox respectively and a before and after photography session also, you'll be treated like Vintage royalty and will of course be the belle of the ball. Oh and in the afternoon we'll be doing a special Bridal Makeover so be sure to bring any brides-to-be along to see how to create the perfect Vintage Big Day. I can't wait to see you all there and to find out who I will get to spend the morning with discussing eras, styles and exploring every stand to find the PERFECT Vintage outfit!
Right that's my dreams sorted for the next week *1940's gowns, sexy up-dos, red lipstick,  heavenly heels, stunning brooches, retro tunes, magical atmosphere* … and not a queue or height restrictions in sight.
Irene x
The Dublin Vintage Fair, Sunday 17th April 2011, 12 – 6pm in The Royal Marine Hotel, Dun Laoghaire, Dublin.