Due to a hectic workload prior to leaving Dublin, there were a number of things that got put on the long finger. Number one was getting my sewing machine serviced. It had a glitch, now it won't work properly and I need to drop it in to town but it's oh so heavy and the shop is oh so far away. I drove with said machine in my car for a number of weeks before finally taking it out… and putting it back in its cupboard space at home.
As a consequence of this, I had a small number of garments that needed altering now collected in a Tourism Ireland tote bag. This patriotic holder was also being moved from car to house, to car to office, to car to front door latch (so I wouldn't forget them you see). The days rushed by and bag only grew in bulk, as did my frustration at myself. The night before I left, my Mama came to the rescue as usual, by hand stitching a hem on the one item that I was most keen to bring along in tact. The rest, I decided with a light bulb moment, could be brought to NY. I had a month of freedom ahead of me, with hours to drop off and collect garments. I was traveling to the Big Apple; tailors would be ten-a-penny and I'd be spoilt for choice. Job's a good 'un.
On day number three in NY, I asked my then housemate if he knew of any tailors. His eyes widened and I'm pretty sure I witnessed a sharp intake of breath. 'Ooooooh … no, I don't think I can give you the name of a tailor'. I observed how he didn't say that he didn't know any, just that he couldn't give me the name of one. Ok, well, I'll chalk it down to him being a man that doesn't understand the importance of such matters. As it happened, I had seen lots of signs for tailors in the back of dry cleaners during my walks. I'd visit one of these this afternoon. And so I ambled along the big streets by which I live, checking from one 'tailor' to the next. The first place looked at me like I had three heads when I suggested I'd like to discuss some alteration requirements. They gave me what the Americans refer to as 'stink eye' until I self-consciously backed out of the shop and swiftly turned on my heal and ralked* away as quickly as possible. Something bad happened here… I could just feel it. The ghosts of Vintage dresses gone by.
Dry cleaners number 2. I smiled my happiest smile at the man on the machine in the window – delighted at the certainty that alterations did indeed take place here – and asked the girl behind the counter how long it would take to bring in a dress at the seams. She clearly wasn't too sure so translated to her senior, a mafioso looking guy in his mid-40s. 'How much?' he snarled at me 'how MUCH'? 'What kind of question is that to ask about the cost of something when your hands are empty and we haven't even see what you want to alter, HUH'? 'Oh, em, actually, you see it was just taking a dress in and actually I just wanted to know how long it might take, I hadn't asked about cost and …' I felt like Oliver Twist having asked for more. The thick New York via Puerto Rico accent slowed down and exaggerated every word in response 'Bring in the dress and we tell you the time it'll take and the cost it'll be…' he didn't finish it with 'stoo-ped girl' nor 'or we kill your family' but I got the message nonetheless. My big dopey smile returned and I assured him I'd be back in a jiffy. I have since walked a block out of my way every day to avoid walking past. This is dangerous Brooklyn my friends.

My mission was failing miserably and I became more irritated by myself for a) not fixing machine b) not going to tailor before I left Dublin and c) not finding a tailor in one of the most highly populated cities in the country d) perhaps finding gathering some enemies along the way. I found myself staring at people's hems on the subway; analysing every stitch on their cuffs. Short people were a particular target … 'so your walking around as if your trousers just came in that size.. yeah right. You have a tailor and I'm considering following you to find them'. Clearly the lack of alterations was getting to me. I'd have to do the one thing I really didn't want to do: I'd have to consult Yelp. Now for those of you that ever look up anything in Ireland, you'll see that Yelp comes up on the first page of searches; it's a site that promises to 'help you find local business'; basically it's a Trip Advisor for businesses. At home, you see some Yelp reviews and spend most of the time wondering who took the time to write it. Quaint like, since no one really reads them. In NY, Yelp is the holy grail of referencing. As such, it does to my brain what Trip Advisor has done so many times before: melts it. For every 700 amazing reviews you see for one establishment, there's the one that warns you that the creche owner stole their baby and the chimney sweep burnt down their house – unlikely, but too extreme to ignore. Confusion ensues and hours are lost. For me, it's a last resort, and yet, here I was in a sea of Brooklyn tailor reviews, a broken woman.
The most popular tailor seemed a little pricey and specialised in wedding gear with many brides saying she ruined their entire day with her botch job; others said she rescued their dresses after previous disasters and made them the happiest gal alive. Conflicting, as usual, but hey, who was I to be fussy at this stage. I emailed her and asked that she please advise of when I could get my dress (I was down to only caring about one at this stage) to her. She wrote back 3 days later advising she would not take on my job due to her 2 month wait list but recommended another tailor. He could see me in a week and it would take a month to return the dress. The tailor he then recommended never replied. So after a few days I had another light bulb moment and I asked one of the Vintage storeowners that I have been in contact with. She said she had never used the particular one that she was sending me the link to but had heard good things (note the lack of name for the one she actually uses). I had also seen reviews on Yelp for this same tailor and decided to go for it. I called ahead and asked when I could come in. 'Now' was my one word response and I couldn't believe my luck. It was very early in the morning and I was still in my pajamas but I assured them I'd be there asap. I ran as fast as my legs would carry me and ended up in Bedford Ave (the Hipster capital of Brooklyn) looking at an unused building where my tailor should have been. Recalling some of the reviews I read, I knew that it was an unconventional setting that many cited as 'rustic'.  I let myself in past the builders sitting outside and was greeted by a foreman querying my arrival. 'So I guess this isn't the tailors?' He laughed and said they were working on this space for months and there was definitely no businesses there. I told him it must be next door and he laughed again but left me at it. The door next to the shop front was grimy to say the least, full of graffiti (like old school vandalism, none of this fancy 'street art'). Having rung a number of bells I resigned myself to the fact I was in the wrong place. I was about to take off when an Asian lady opened the front door and 'led' be inside with a swift look either way out onto the street before she closed it. At the other end of the hall I could see the foreman look through a hole in the wall in surprise but before I could say anything I was pushed up the creaky old stairs to the third floor. Dark and dingy it certainly was but I still felt safer than I did in Dry Cleaner number 2.
The door opened into a curious space that was evidently the living quarters of this lady and her husband. It was tiny with some sort of garment hanging off every piece of furniture. Her husband was in the middle of measuring a nice city looking twenty-something for alterations to his new suit. They were by the hob where some eggs were cooking and an American football jersey was hanging, pins and all. The darkness and clutter it reminded me of some west of Ireland sitting room that I had visited in 1986, minus the soft biscuits and plus Asian cat ornaments with moving paws. That mixed with my great uncle's shed full of jars, rusty nails and horse gear. I shuffled in further, slightly unsure of the situation and looked to twenty-something guy for reassurance. He just smiled a sort of half smile that said 'well we're here now' and looked away. It was the last of our contact. I was shown another door to move into, perhaps the studio? The man ran ahead of me and I saw it was the world's tiniest bathroom. In a considerate gesture he checked the toilet for floaters, and smiled as he welcomed me in. I was to change into my dress. There were no hangers, just the biggest collection of cleaning agents I had ever seen, dating from 1960s – all covered in dust. So I maneuvered around and managed to put on the dress. I came out to the lady as she was to pin me and she began to laugh. She said something to her husband and he looked up and laughed too. The laughing got louder. Clearly 60s prints aren't their thing. If the suit had started laughing too he'd have gotten it; I think he knew. He ran into the W-Changing room to remove the suit that was pinned to within an inch of his life. I continued my instructions through sign-language and the lady seemed sometimes confused but mostly knew what I meant (I think). When it came to talking money, she was on the ball, with no room for miscommunication and quoted me a ridiculous price which I questioned immediately. 'Ok go' she said defiantly. Go? You've got to be kidding me… I just found a tailor and now I'm being thrown out? This can't be happening. Clearly this lady knew of the rigmarole involved in finding a tailor in New York and was not to be messed with. 'Tell you what' I suggested 'how about you take it in and I'll do the taking up myself'? They agreed, the price was halved (expensive business, hems) and I was shooed out the door with a note saying come back in a week. A week? I tried to negotiate this as I left but thought the now boiling-over eggs may find their way in my direction if I didn't leave their home when advised. In seconds I was back on the street I began, with everything in Technicolor and space as far as the eye could see. Were it not for my lack of dress in hand and my wallet being lighter (oh yes, payment before you leave in this establishment), I would have wondered if I had met the couple at all.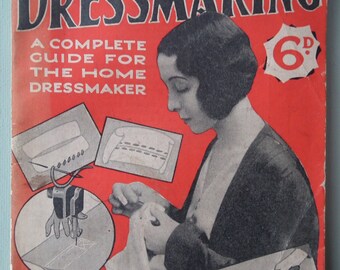 And so it is that tomorrow, after 2 weeks investigation and a most unique sartorial encounter, I will collect my dress from the flat over the building site. I will pay $30 for a dress that may fit me in width (maybe not) but will be still far too long in length. I will then take myself off to find a haberdashery shop in which I will purchase needle and thread and proceed to take said dress up by hand. Or perhaps I'll find something more fun to do and won't. Perhaps the dress will return to Ireland with me in two weeks time and find its way back into the tote bag. Either way, it is now painfully clear why no one in NYC is willing to disclose their tailors names with you. And people say trying to find a date in the city is hard…
xXx
*ralk – my way of describing the action you adopt when trying to get away as swiftly as possible without being seen to be running – a speed walk with a double skip every few steps to move things along faster. A hybrid. The ralk generally sees one leg pulling behind in an awkward manner).