Nestled at the back of Tullamore's Retail Park is the unlikely location of one of Ireland's top Vintage stores. Gladys Vintage sits unassumingly behind the NCT centre off the main road in to town, deceptively nondescript in its appearance. For those lucky enough to have ventured past the generic front door they will have been handsomely rewarded by the fabulously eclectic trove that lies inside. Past the twinkling period jewellery, through the elegant antique furniture and up the boudoir style stairs leads to a visual celebration of all that is right with fashion from the last 100 years. From a 1920's tennis dress to an Oleg Cassini's 70's tuxedo number, it is clear from the first awe-filled glance that this store will require much more than the obligatory 10 minute browse. This, is an experience.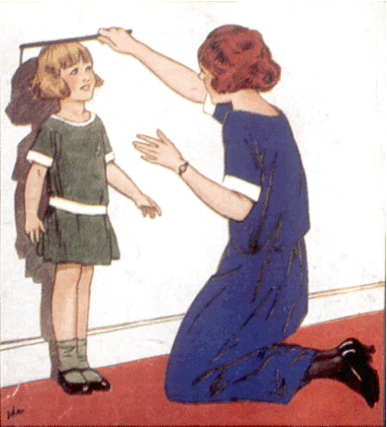 It was at a promotional shoot for the Dublin Vintage Fair some time back that I first met the force that is Gladys. Behind a rail of quite simply the most beautiful Vintage I had ever set eyes on in this country stood a stylish, spunky lady to whom I was instantly drawn. On getting to know Gladys better I wasn't near disappointed and thoroughly enjoyed every encounter with her since. Her husband Paddy is fantastic to boot and together they are a formidable, charming and warm couple rocking Tullamore, the Vintage world and style in Ireland in general. It's more than 1 or 2 'Best Dressed' winners that have been donning a Gladys special (sounds like a takeaway but is infinitely more glamorous).
Gladys's career began in Dublin where she worked for an Engineering firm during the day and spent her free time lusting over Jenny Vander stock and her spare money buying it. Vintage was always her preference over 'high street' as she valued the uniqueness of such fashion.  Her own inimitable style is attributed to her mother who was by all accounts an incredibly elegant lady. Gladys would often visit her London-based brother around the date of the Alexandra Fair, arriving with a big empty suitcase for company, returning with all sorts of trimmings, lace and hats, positively elated with her wares. She stayed in Dublin for 3 years until an accident took her back to her hometown of Tullamore to convalesce. It was during her time back here that Irish Mist contacted her wanting her to return to Dublin and work for them. She made the career change and stayed with them for 3 years within which she had met the aforementioned Paddy. He himself had been living in Canada but returned to his family pub. The lively Brewery Tap was the couple's first experience of working side by side as Gladys also joined the pub once the pair had married.
It was in the basement of this very establishment that Gladys took her first steps into the Vintage fashion world deciding after 8 years as landlady that the children were growing up and it was time to finally indulge this ever-present longing. And so it was that the downstairs of the Brewery Tap became a go-to for anyone interested in alternative threads. From army surplus to Aran sweaters and tweed jackets, this wasn't your average Offaly clothes store. In fact some of the locals were slightly wary of such an odd offering but young people were hooked and there were even folk making the trip from Dublin to get a bite of the action (such effort seems to be an ongoing theme with Gladys's shoppers). Eventually the bar was sold and signified the end of the clothes basement.
A couple of years later Gladys and Paddy decided to take some advice off a man they knew and invested in creating units in the Tullamore retail park. There was absolutely nothing around the area at the time and it was a leap of faith but they opted to keep one of the units themselves. Their unit was essentially to be for Paddy's work but Gladys implored that he give her a room for some Antique furniture (actually her cover for the Vintage clothes endeavor) and, although he thought she was mad, her new business space was created. Paddy astutely warned that you don't find antique stores in retail parks. Gladys wisely replied that you'll find anything if you really want it. Never has a truer word been said in relation to her own store. That was 13 years ago.
Although the Vintage clothing was initially a difficult labour of love, Gladys now benefits from having established relationships with discerning suppliers, knowing the right stock and understanding her market well: the holy trinity of Vintage trading success. So successful did the business become in fact, that they had to build another floor to house the Vintage and fashion exclusively. The mix of antique furniture and Vintage style really attracted people from the start and continues to do so, along with the jewellery. However it's Gladys's je ne sais quoi that adds that magic to the experience of shopping in her store. Gladys is stylish, she is knowledgeable, she is generous, she is giggly and she is one of the girls. The combination is like gold and goes some way to explaining the store's popularity which transcends county borders. The addition of the constant level-headed presence that is Gladys's right hand man Paddy only increases the appeal (and reassures the males that are brought along for the ride – the equivalent of tyre kicking goes on around the furniture). The bloody great Vintage stock speaks for itself.
 It's no surprise then that so many ladies come in to Gladys shop and spend the whole day there, excitedly trying on Vintage and making entrances back in to the shop floor from the dressing room, seeking feedback and approval from anyone that happens to be there. This, Gladys maintains, is where she gets her buzz. Of course the sale is key to business but she says that it is a bonus and secondary to the way the customers enthusiasm makes her feel. This is what makes all of the long searches for stock and years honing her Vintage skills worthwhile. It is often those looking for 'something different' that land on her doorstep. Although the Victorian and Edwardian pieces in the store are now more for show, she has sold most of what was once a significant Victorian collection to various theaters and customers.
 Beyond the shop door, Gladys's annual red carpet event fashion show is much anticipated. Armed with fierce models drapped in attitude-filled vintage, full tables of faithful customers and sound-tracked beautifully by the velvet, uplifting sounds of Vladimir Jablokov & The Sloval Festival Orchestra, the event consumes all of the Gladys Vintage team for the months prior. This isn't just about showcasing the store however, the event is run as a fundraiser for ENT Zambia Trust Fund, a cause that is close to Gladys's heart. I attended last year's showcase with my Vintage loving Mama and our table was full of female strangers that quickly became pals. Everyone sung the praises of Gladys, her stock and the evening as a whole. The glamour spilt out from the catwalk and right through the crowd as all present had donned their finery and dressed for the occasion that it was. The inclusion of Vladimir was due to Gladys's tenacity when, having first heard him on Grafton St and insisting he 'need to be in the show', she lost his contact number but wasn't discouraged. Through the Dublin legend that is the Brown Thomas door man she established contact once again and Vladimir was Killenard-bound for the 2010 show in no time. This, I believe, is the Gladys effect.
 Whenever I visit the store I get the most overwhelming feeling of never wanting to leave. Not simply because I haven't had nearly enought time to try on THE goods, nor because the welcome is so warm that you'll be guaranteed coffee and chats until dusk I suspect should you desire. It's a feeling of utter contentment in having lived vicariously for a few hours through the dynamo that is Lady of this particular manor. Yes, this is what I plan to be when I grow up for sure. I'm going to be a Gladys.
Gladys Vintage is located Riverview Commerial Park, Cloncollig, Tullamore, Co. Offaly.
xXx