There are friends I haven't seen in a long time.
There are places I haven't been in a long time.
There are activities I haven't done in a long time.
And there are ways I haven't felt in a long time.
I think it's easy to get distracted in life and let yourself get swept up in a wheel of work and existence only to look up and realise… it's May. Of course a busy lifestyle can be fun and rewarding but it will always come to a time when someone asks you 'how's (enter long-time close friend's name that you haven't seen in forever)?' or 'when were you last in (enter place that you promise to visit often to catch up with family but haven't actually managed it in almost half a year)?' or 'how are you getting on with your (enter activity that you get so much joy and satisfaction from but have left its half-finished fruits gathering dust for as long as you can remember)?'. All of these questions lead to a little flinch from me followed by feelings of remorse, frustration and a little bit of anxiety. Not the feelings that haven't been around for a while …. not those feelings that I was looking forward to experiencing again!
So what to do? Well clearly the only person responsible is me so this week I've decided to tackle my shortcomings head on and the following is on my agenda:
Today I'm catching up with a really good friend with whom I travelled the world and shared so many important and hilarious moments with but see so little of lately. We're not rushing to grab a bite on her lunch break or seeing each other with the our significant others, we're simply hanging out. Going for a nice lunch and coming back to my little pad for tea and chats. And hopefully finally putting some order to those 1,000 travel photos she so kindly had printed for me (about 4 years ago). Actually that's pretty daunting. At least if we can identify them by country that would be great. It's been a while and a some of it was pretty hazy to begin with…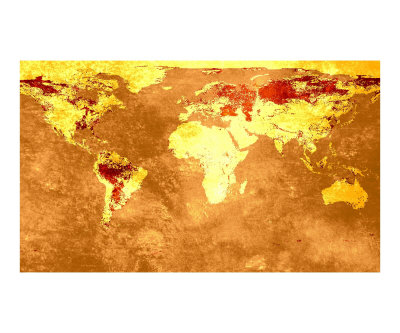 On Wednesday I'm heading to Westmeath with my Special Gentleman to stay in a Yurt. We booked it yonks ago and I was very excited about it although last night looked it up and realised the toilets aren't in the Yurt. They're in a separate shed type building. And there are two toilet seats, beside each other in the little shed. Perhaps for couple's toileting? I don't think I'll be partaking. But of course the bathrooms are separate … It's camping. Apparently I should have known this but somehow didn't (or chose to ignore it). Regardless, I'm looking forward to building our little fire, reading by candlelight, going for cycles, doing some tadpole fishing and lots of hikes (read: walks). General chill time, just the two of us. Of course it could rain for the entire duration in which case I'll adapt my plan and head to the nearby pubs … ah daytime hot ports how I love you so.
My much-loved but oft neglected sewing machine has been given pride of place on my sitting room table again and I've chosen lots of clothes that I'm bored of so I can alter and improve. OK so the latter is probably wishful thinking and as has happened on many an occasion before once I have done the damage to them I will probably end up bringing them to the tailors (read: Mama) to undo the bad work and try to make them resemble clothes again… but sure 'tis a merry dance all the same. I'm also going to spend more time here, on my blog, sharing all of the happenings that I've been meaning to for ages. Posting even when I know the piece isn't perfect. Adding a photo and not feeling it needs a novel of explanation. Remembering that these are my own endeavours, they are for my own satisfaction and fulfillment. Perfection is rarely achieved and who's judging who anyway?
Following the realisation of these short-term ambitions I hope to feel in touch, in love, in control and yes probably incapable but I'm looking forward to all of it just the same.
Enjoy your weekend…
xXx